Stacy Tessler Lindau, MD, MAPP (2012-2014)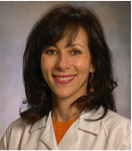 Dr. Lindau is a physician scientist who focuses on patient care, research, education, and advocacy related to the health of aging women and marginalized populations. She is an expert in women's sexuality in the context of aging, cancer, cardiovascular disease and other common diseases of middle and later life. Dr. Lindau is the director of the Program in Integrative Sexual Medicine for Women and Girls with Cancer (PRISM) at University of Chicago, and the South Side Health and Vitality Studies.
Dr. Lindau earned her medical degree at Brown University and completed her residency in obstetrics and gynecology at Northwestern University, where she served as chief resident. She completed her master's degree in public policy from the University of Chicago was a Robert Wood Johnson Foundation Clinical Scholar, also at the University of Chicago.
Past Chairs
David M. Kushner, MD (2015-2016)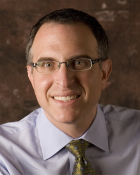 Dr. Kushner is Professor of Obstetrics and Gynecology and Director of Gynecologic Oncology at the University of Wisconsin Carbone Cancer Center. He earned his medical degree from Wayne State University, and completed his obstetrics and gynecology internship and residency at Northwestern University Prentice Women's Hospital. He completed a fellowship in gynecologic oncology at the Cleveland Clinic and is board certified in gynecologic oncology and obstetrics and gynecology.
Dr. Kushner's special interests include innovative surgical techniques, including laparoscopic, robotic and fertility-sparing surgery, and improving quality of life for patients with gynecologic cancers. He is currently performing research in many areas of cancer survivorship, such as sexual health, mindfulness, pain control and obesity.
Jeanne Carter, PhD (2016-2018)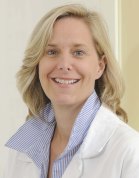 Jeanne Carter, PhD, is a clinical psychologist and certified sexual health therapist who provides individual interventions to women with cancer. She is the Head of theFemale Sexual Medicine and Women's Health program and a member of the attending staff of the Gynecology Service in the Department of Surgery and of the Department of Psychiatry, Memorial Sloan-Kettering Cancer Center.
Dr. Carter's research interests include sexual health, cancer-related infertility, and patients' quality of life following surgery. She serves on the quality of life committee of the Gynecologic Oncology Group and is a member of the American Psychological Association; American Association of Sex Counselors, Educators and Therapists; and the International Society for the Study of Women's Sexual Health