Chair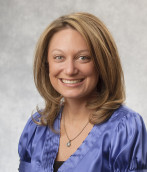 Shari Goldfarb, MD, is a medical oncologist at Memorial Sloan-Kettering Cancer Center. Her research focuses on characterizing and improving the negative effects of cancer therapy on sexual health and fertility in cancer survivors. She is currently developing methods to better identify and understand symptoms affecting cancer patients and their overall quality of life. Dr. Goldfarb's clinical work focuses on women with breast cancer.
Chair Elect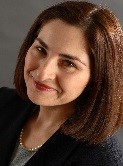 Sharon Bober, PhD, is a Senior Psychologist at the Dana-Farber Cancer Institute and the Founding Director of the multi-disciplinary Sexual Health Program at the Dana-Farber Cancer Institute. She is also an Assistant Professor in the Department of Psychiatry at Harvard Medical School. Dr. Bober's clinical and research efforts focus on developing effective sexual health interventions for cancer patients and survivors, improving doctor-patient communication about sexual function, and addressing late effects for adult survivors of pediatric cancer.
Immediate Past Chair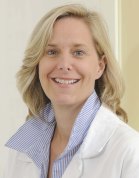 Jeanne Carter, PhD, is a clinical psychologist and certified sexual health therapist who provides individual interventions to women with cancer. She is the Head of theFemale Sexual Medicine and Women's Health program and a member of the attending staff of the Gynecology Service in the Department of Surgery and of the Department of Psychiatry, Memorial Sloan-Kettering Cancer Center.
Dr. Carter's research interests include sexual health, cancer-related infertility, and patients' quality of life following surgery. She serves on the quality of life committee of the Gynecologic Oncology Group and is a member of the American Psychological Association; American Association of Sex Counselors, Educators and Therapists; and the International Society for the Study of Women's Sexual Health
Vice Chair/Secretary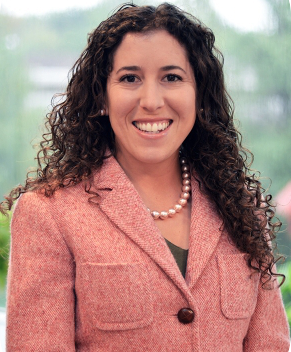 Jennifer Barsky Reese, PhD, is Associate Professor in the Cancer Prevention and Control Program at Fox Chase Cancer Center and a licensed psychologist. Dr. Reese's research focuses on designing, evaluating, and disseminating methods for improving intimacy, interpersonal functioning, and quality of life among those with cancer. Her research is funded by the National Cancer Institute and the American Cancer Society. Dr. Reese was named a Putnam Scholar by the Academy of Communication in Healthcare in 2018.
Co-Vice Chair/Treasurer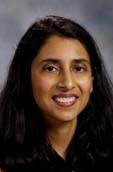 Anuja Jhingran MD, is Professor of Radiation Oncology in the Section of Gynecology at the University of Texas MD Anderson Cancer Center and specializes in the treatment of gynecologic cancers. Clinically, she is interested in the management of advanced ovarian, cervical, and endometrial cancers and the use of advanced radiation techniques to minimize toxicity. Dr. Jhingran is heavily involved with the Radiation Therapy Oncology Group (RTOG) and Gynecologic Oncology Group (GOG) in the development of patient care studies to treat gynecologic cancers and is the national Principal Investigator of several accruing studies including a phase III study in cervical cancer. She is passionate about women's health issues, especially as it relates to developing country's efforts to establish improved health care for the general populace, not just the financially able. She travels extensively internationally for cancer education.