Dear Colleagues,
On behalf of the Scientific Network Scientific Committee, I would like to extend our invitation to you to attend the 8th Conference of the Scientific Network on Female Sexual Health and Cancer, affectionately known as "the Network."
When we began planning this conference, we never could have imagined what was coming our way in the form of the COVID-19 pandemic and all the effects it has had on our lives. We have closely monitored the progression of the pandemic and based on the current climate with COVID-19 and the uncertainty around future travel restrictions, we made the proactive decision to postpone the 8th Conference of the Scientific Network until April 7-9, 2021.
Despite having to postpone our meeting, we continue to plan for this conference to be held in Providence, Rhode Island, hosted by Women & Infants Hospital and Brown University. Providence is one of the oldest cities in the United States in addition to being the third largest city in New England. This historic city boasts some of the finest hospitals and institutions of higher learning in the country, while also having a vibrant cultural, arts, and dining scene.
The conference theme is Joining Forces to Deliver Interdisciplinary Care for Women's Sexual Health after Cancer. The Scientific Network on Female Sexual Health and Cancer is an interdisciplinary network of clinicians, researchers and healthcare professionals, from more than 30 institutions worldwide. Promoting sexual well-being in women and girls affected by cancer by advancing evidence-based education and practice is no small task; it takes all of us working in this arena to join forces to make a difference.
Here are some of the ways that our 8th Conference will meet the needs of our diverse members:
Expanded Networking Opportunities. Previous attendees told us that the networking opportunities were so valuable, they wanted more of them and earlier in the program so they could make the most of these new connections. This year, we moved up the popular "meet-the-expert" roundtable event to the first morning of the conference, and we will have a second networking opportunity on Conference Day 2. This is in addition to other outstanding networking opportunities including scientific poster sessions, coffee breaks, and communal meals, all of which offer unparalleled opportunities for meeting and talking with colleagues.
Timely Pre-Conference CME Course. A growing number of cancer centers and clinical practices are recognizing the need to address women's sexual health. However, developing and launching a program has many challenges. We are excited to announce a full-day pre-conference CME course, Setting up a Sexual Health Program: Development and Sustainability, will be offered in conjunction with the conference. This course will focus on important building blocks including tools for assessment and patient reported outcomes, sex therapy, cross-discipline collaboration and financial sustainability. This course is co-directed by Dr. Sharon Bober, Director of the Sexual Health Program at Dana-Farber Cancer Institute and Chair Elect of the Network, and Dr. Jeanne Carter, head of the Female Sexual Medicine Program at Memorial Sloan Kettering Cancer Center and past Chair of the Network. CME credits will be available to licensed clinicians from a range of disciplines. If you are considering whether and how to build or maintain a sexual health program for women after a cancer diagnosis, you won't want to miss this CME course!
Critical Topics in Women's Sexual Health. So many issues affect women's sexual health and well-being after cancer and yet we only have two days! In response to feedback from past attendees, we are excited to announce that we will be addressing a number of in-demand topics including speakers with expertise in LGBTQ sexuality after cancer, trauma-focused care for women, innovative technology-based sexual health interventions, use of social media, and a session focusing on couples' issues and dyadic interventions.
Finally, as always, the Network conference is a great way for you to get exposure for your work. We hope you will consider submitting an abstract. The conference offers several paper sessions and a well-attended poster session. Abstracts submitted during the originally posted submission cycle will be considered, and we will open a second abstract submission cycle in Fall 2020.
In short, whether you are a clinician, researcher, or advocate working in the field of women's sexual health after cancer, or if you just have an interest in this issue, we hope you will join us!
See you in Providence!
Sincerely,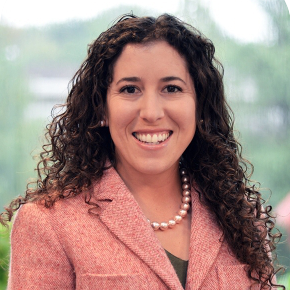 Jennifer Barsky Reese, PhD
Chair, Scientific Committee, and Scientific Network Secretary
Associate Professor, Cancer Prevention and Control Program, Fox Chase Cancer Center