The Scientific Network Conference will convene as planned
despite Hurricane Florence's impact on the state of North Carolina.
Dear Colleagues,
We at Duke University School of Medicine are excited to host the 6th Conference of the Scientific Network on Female Sexual Health and Cancer. The conference will be held on the campus of the prestigious Duke Medical Center, adjacent to the Duke Cancer Institute. The goal of this year's conference is to highlight the multidisciplinary nature of sexual health care. Cancer impacts multiple aspects of a woman's life and every step, from diagnosis through all stages of treatment and on into survivorship, offers an opportunity to prevent and treat changes to sexual health which can have far-reaching implications into the lives of women living with, and beyond, cancer. The Scientific Network is dedicated to promoting research and developing tools for clinical use in this vital and underrepresented arena. This conference will highlight speakers focusing on biopsychosocial aspects of sexual health, pain, how patient reported outcomes on sexual health are being incorporated into clinical trials, physical therapy interventions, and more.
In addition to your attendance, we encourage the submission of abstracts regarding all aspects of research and clinical care within this area. Research by trainees will be highlighted with an invited talk and award.
In conjunction with the conference, the Scientific Network is organizing a half-day pre-conference CME program, with a goal of educating clinicians and providers interested in augmenting sexual health care at their own institutions. The pre-conference CME program, held on the morning of September 27, is geared towards physicians, physician assistants, nurse practitioners, nurses, psychiatrists, psychologists, social workers, and physical therapists who care for women with a history of cancer. However, anyone with an interest in improving the sexual health care of women with cancer is encouraged to attend.
We look forward to welcoming you to Duke and the Scientific Network!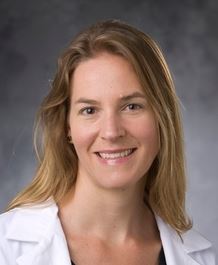 Kelly Westbrook, MD
Scientific Network Conference Planning Chair